BASIC INFO
China Factory Supply CJX2-D5011 3 Phase 220V-660V 50/60Hz AC Magnetic Contactor
---



Specification for AC Magnetic Contactor Hot in Sountheast Asian Market
Model:  CJX2-D5011

Frequency: AC 50/60HZ

Rated Voltage: 220V-660V

Rated Current: 9A-95A

Ambient temperture:-5℃~+40℃

Phase: 3

Application: used to motor protector, star delta starter

Standard: accord with IEC/EN 60947-4-1 standard

OEM/ODM: Available 





    
Item
CJX2-D09
CJX2-D12
CJX2-D18
CJX2-D25
CJX2-D32
Rated work
AC3
9
12
18
25
321
Current(A)
AC4
3.5
5
7.7
8.5
12
AC3 Three-phase capacity
220V/230V
2.2
3
4
5.5
7.5
Three phase squirrel cage motor
380/400V
4
5.5
7.5
11
15
AC3(KW)
415
4
5.5
9
11
15
440
4
5.5
9
11
18.5
500
5.5
7.5
10
15
18.5
660/690
5.5
7.5
10
15
50
Rated Thermal current(A)
AC4X104
20
20
32
40
15-7
Electrical life
AC3X106
20
20-15
20-7
15-7
2
2
2
2
2
20
Mechanical life
20
20
20
20
Number of contacts
3P+NO
3P+NC
Item
CJX2-D40
CJX2-D50
CJX2-D65
CJX2-D80
CJX2-D95
Rated work
AC3
40
50
65
80
95
Current(A)
AC4
18.5
24
28
37
44
AC3 Three-phase capacity
220V/230V
11
15
18.5
22
25
Three phase squirrel cage motor
380/400V
18.5
22
30
37
45
AC3(KW)
415
22
25
37
45
45
440
22
30
37
45
45
500
22
30
37
55
55
660/690
30
33
37
45
45
Rated Thermal current(A)
AC4X104
60
80
80
125
125
Electrical life
AC3X106
10-7
7
7-6
7-5
7-5
2
2
1.6
1.6
1.6
Mechanical life
20
20
20
10
10
Number of contacts
3P+NO+NC
Product Details for
660V Coil CJX2 Classic Type AC Magnetic Contactor
CJX2 (LC1-D )Series AC Contactor is used to the circuit of AC 50HZ /60HZ frenquency, Rated voltage to 660V, rated carrent to 95A. for turn-on and short-circuit, start and control the ac motor frequently. It also can use as a delay contactor,Mechanical interlocking contactors and star delta starters , while combine to the auxiliary contact, delay and mechanical interlocks. It also can become the electro-magnetic starter while combine to the thermal relay . It's accord with IEC60947-4-1 stardand.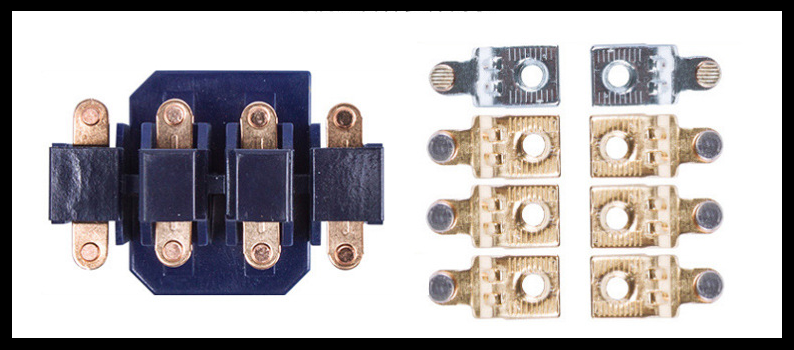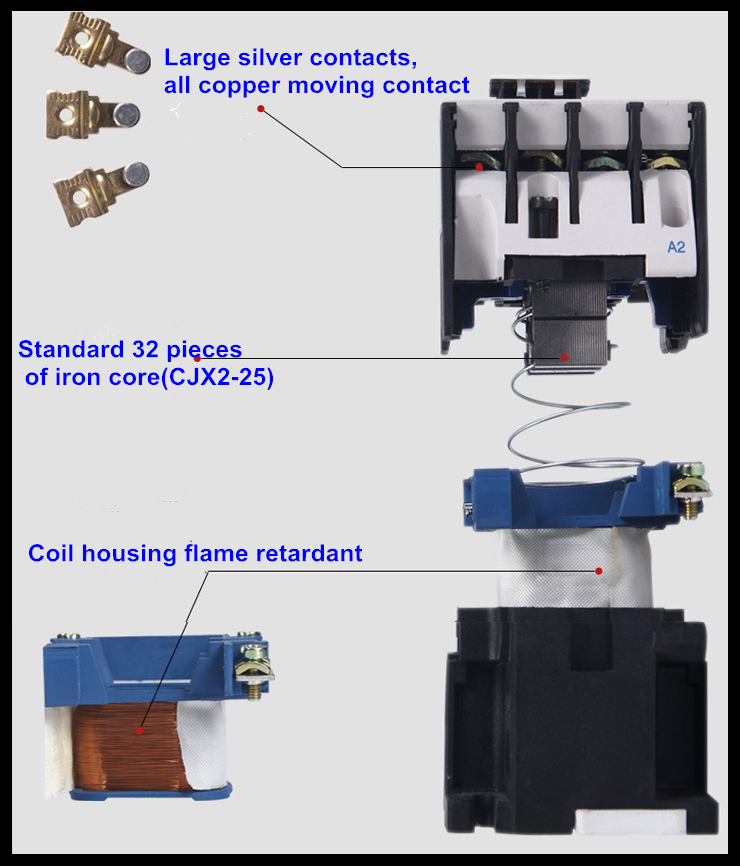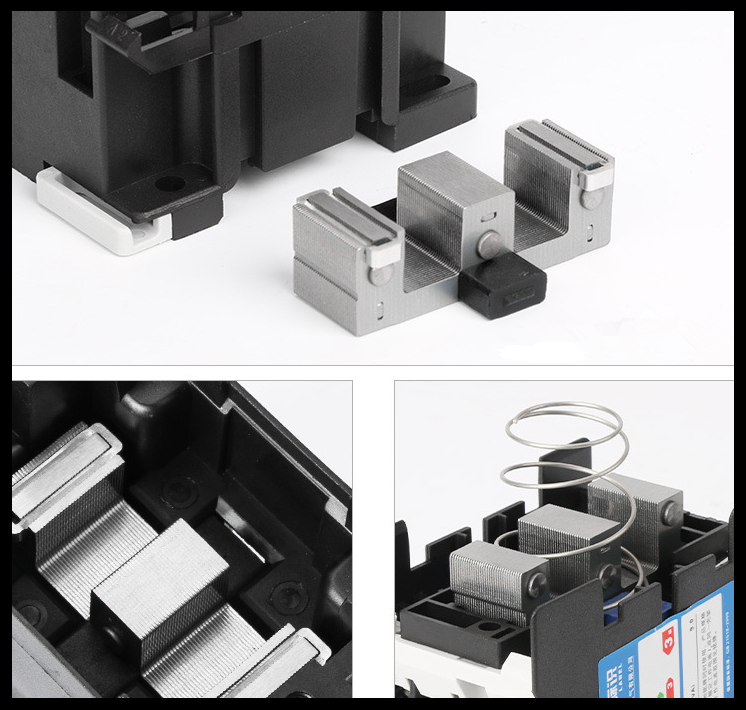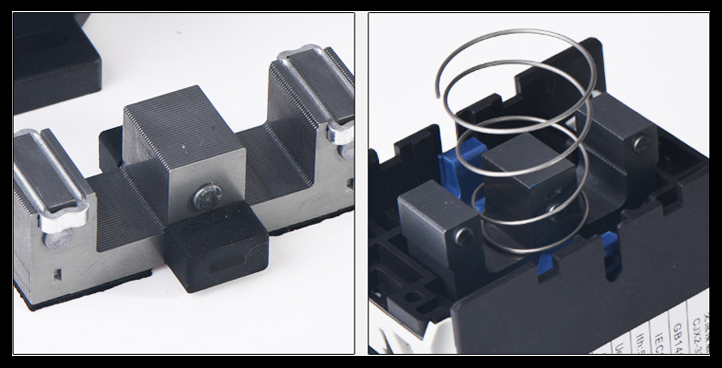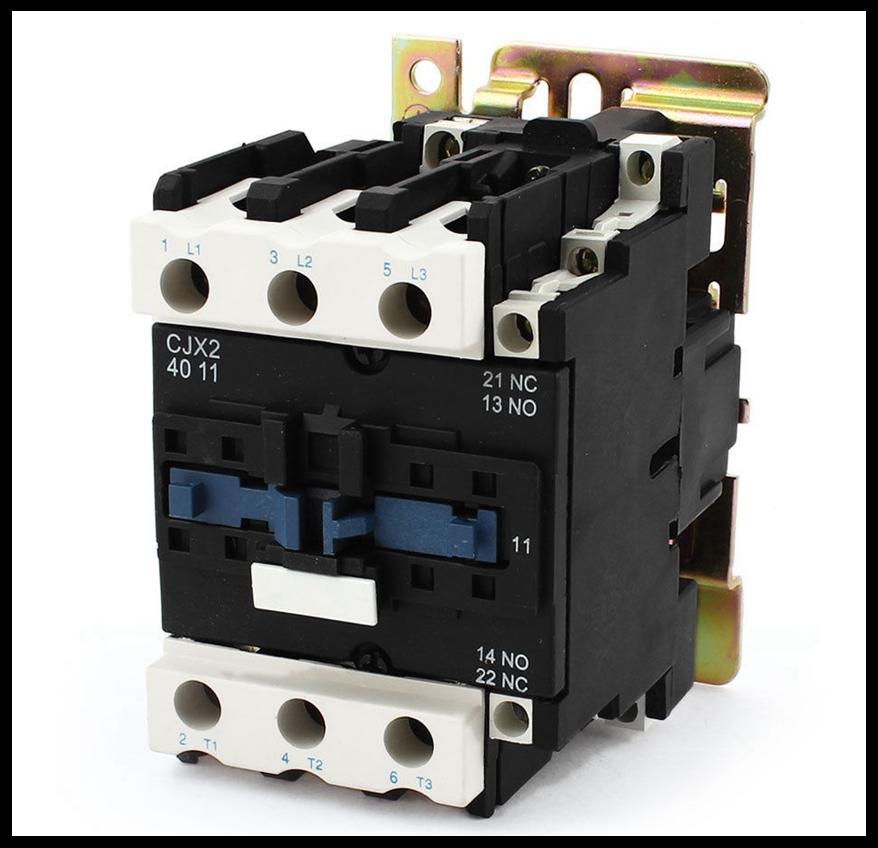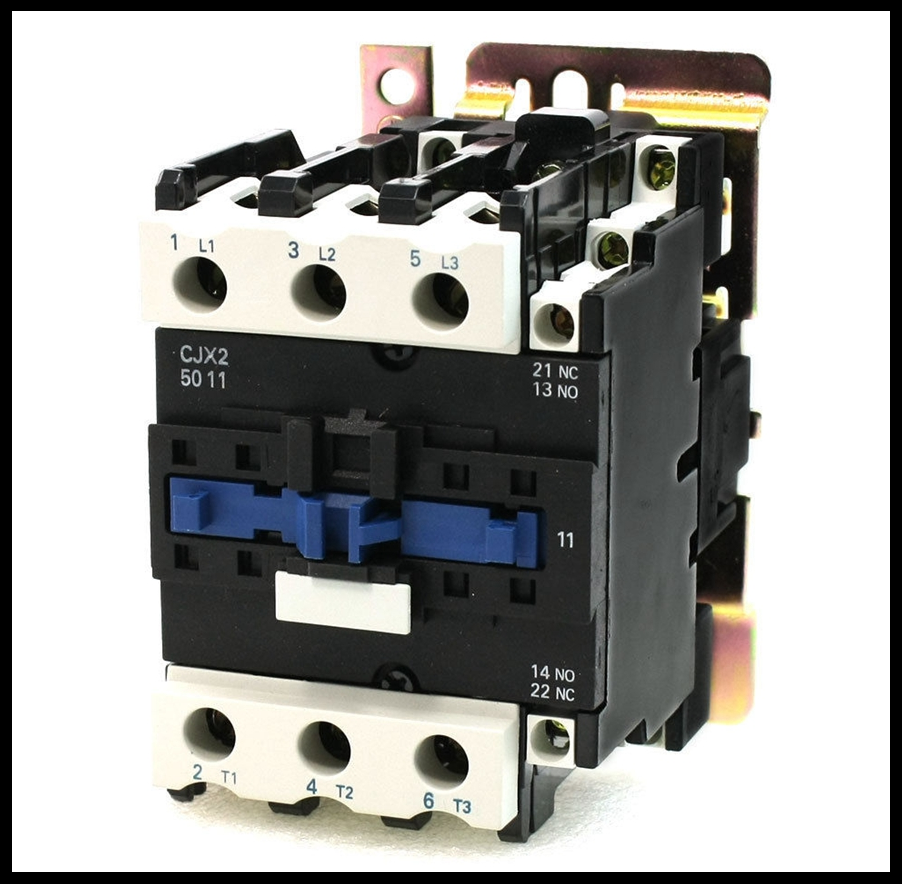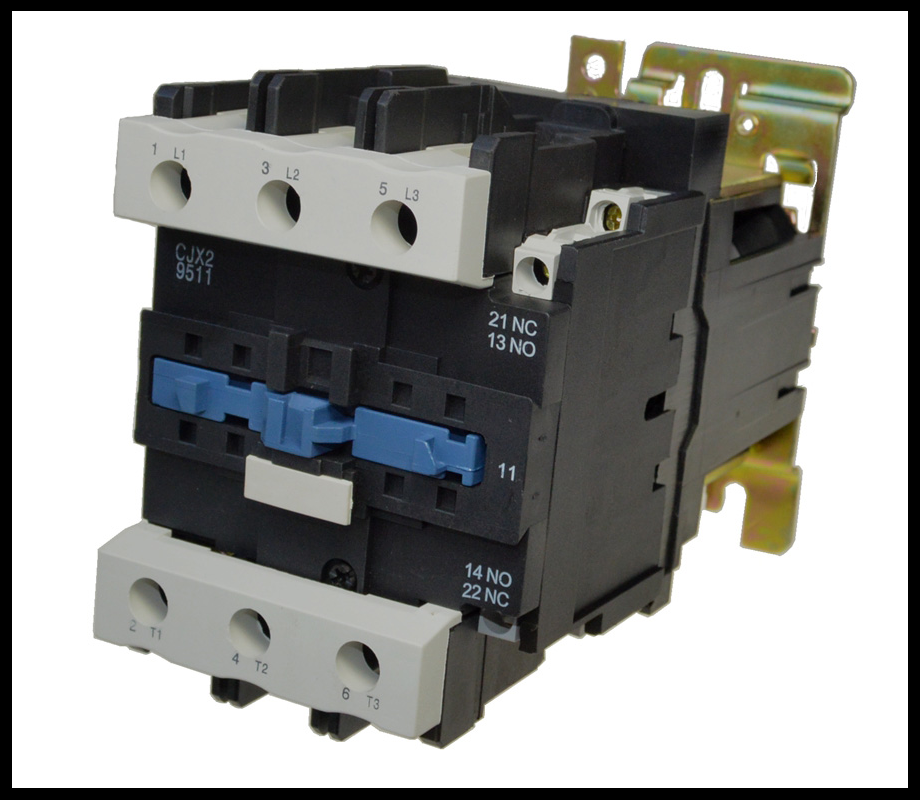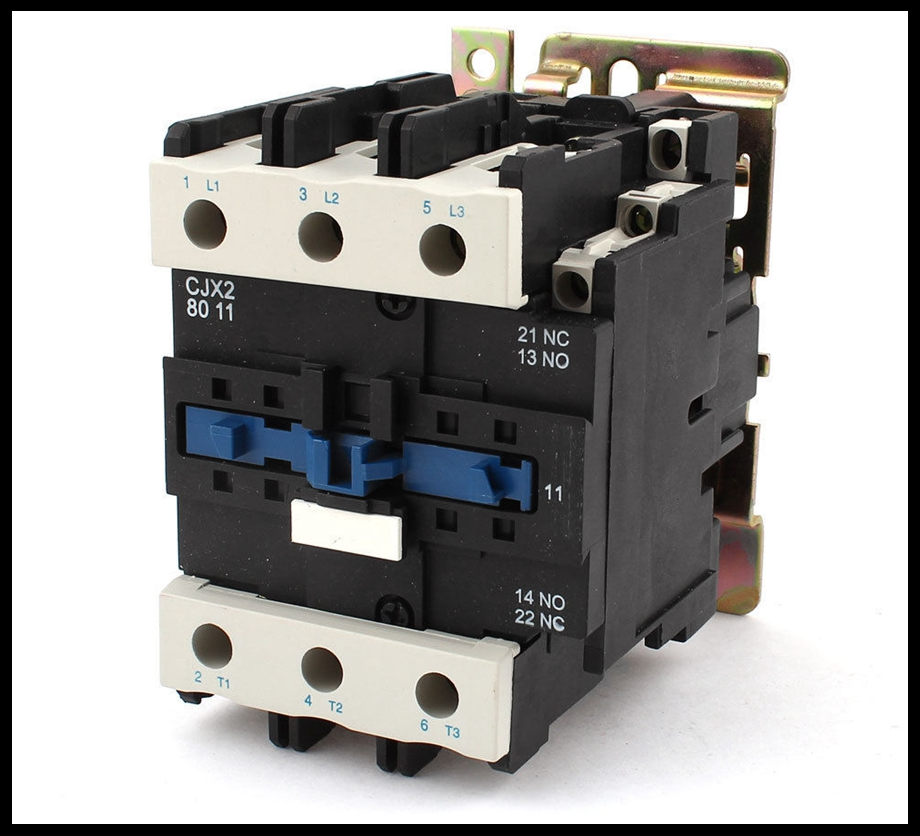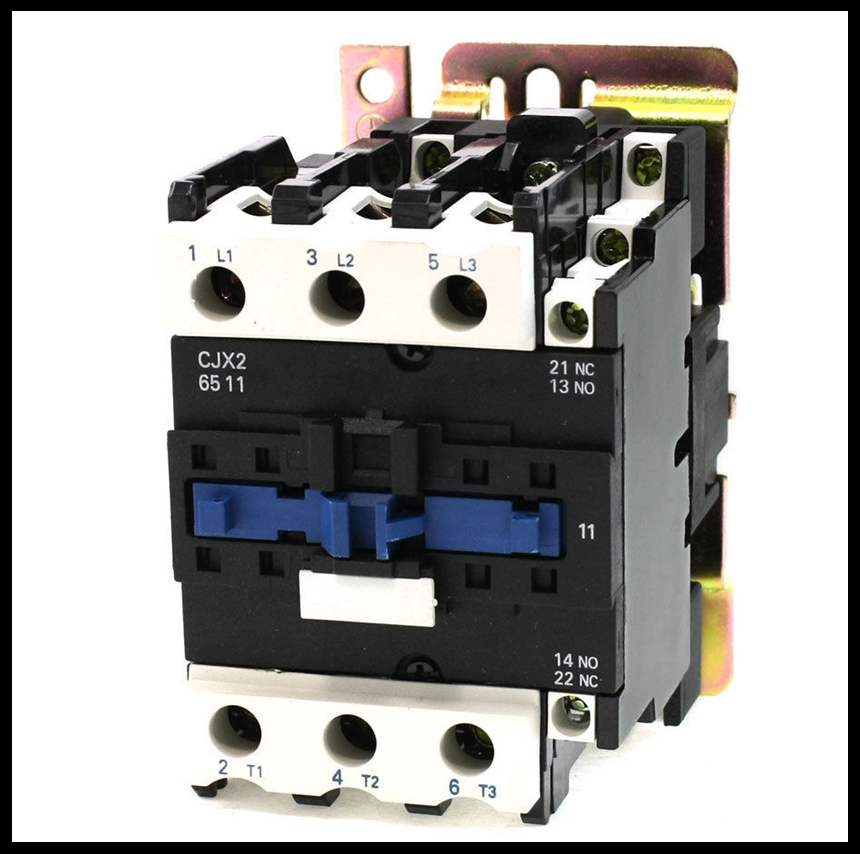 Dimensions & Installation for LC1-D4011 Electrical Contactor Types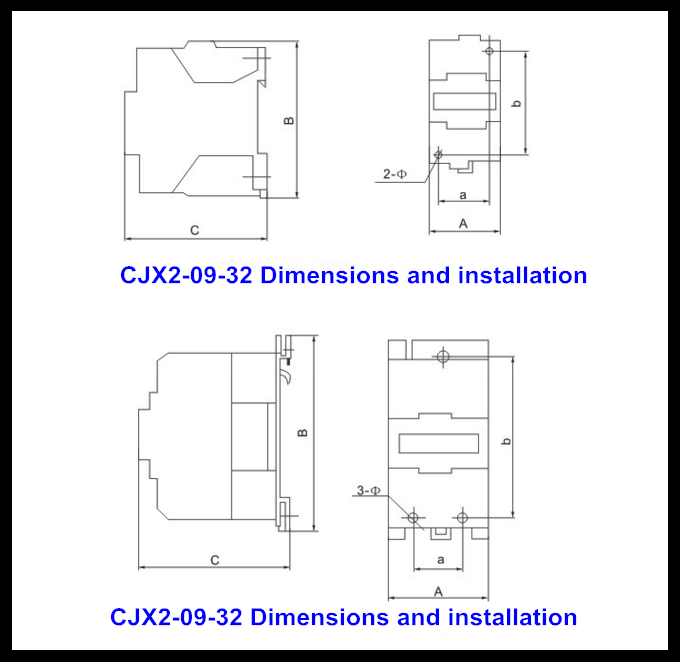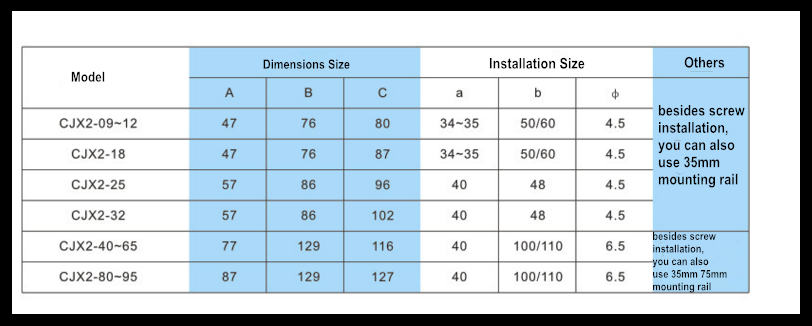 For More details,Please don't hesitate to send inquiry or call me by 0086 13968779429 anytime.  Any quantities are welcome here!!!